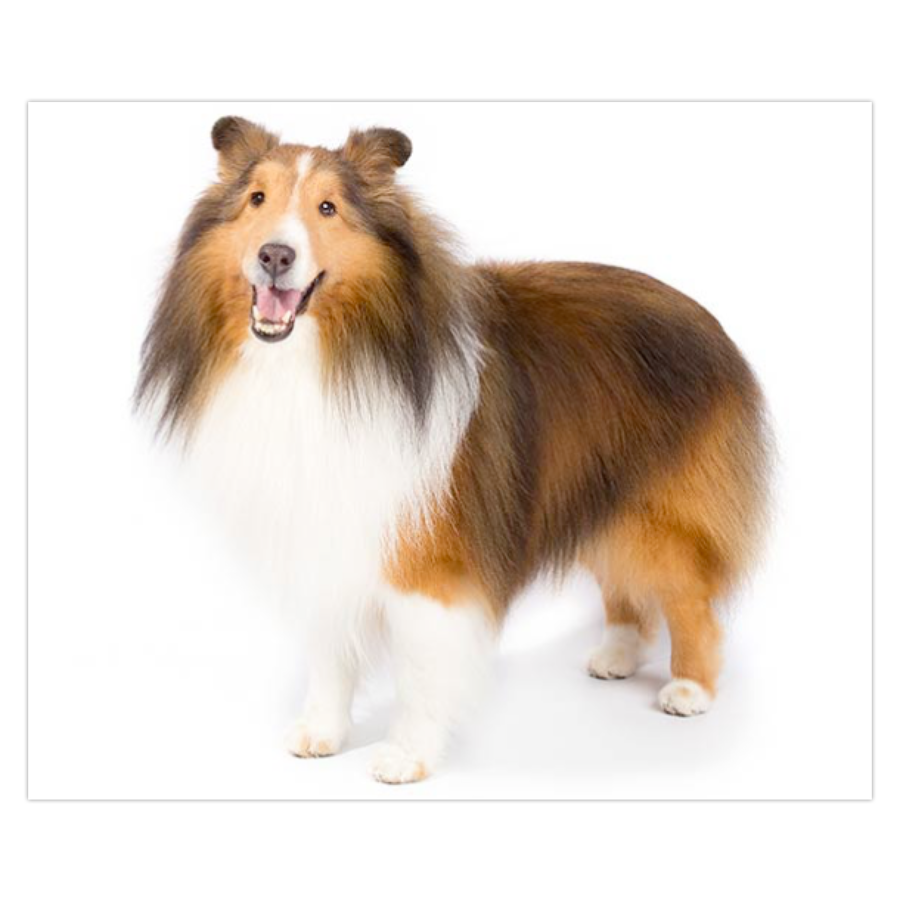 What size should my Sheltie wear?
Most Shelties wear size Small.
We recommend size XS-Tall for smaller Shelties.

Have the paw-fect pic of your Sheltie wearing Walkee Paws?
Send it to us at walkeepaws@walkeepaws.com, and we'll give you 50% off your next purchase!
SHOP NOW
STILL NOT SURE? BE SURE TO MEASURE!
Place front paws on paper
Mark the widest part
Draw a line on each side of the paw (excluding fur).
Measure
The distance between the inside of the two lines.
Find your dog's height
Measure from the floor to the top of their shoulder blade.
Stirfry measures 2" and 18" he needs a size S/M.
Should I size up or down?
As sizes get bigger, boot width increases by 1/4". If you're unsure whether to size up or down, the most important thing is to make sure the height works. If your dog is between two sizes, pick the smaller size for a tighter boot fit that stays in place (ideal for long, active walks), or pick the larger size if you want an easy-on-and-off fit (paw-fect for quick outings).
Need help?
Contact Customer Service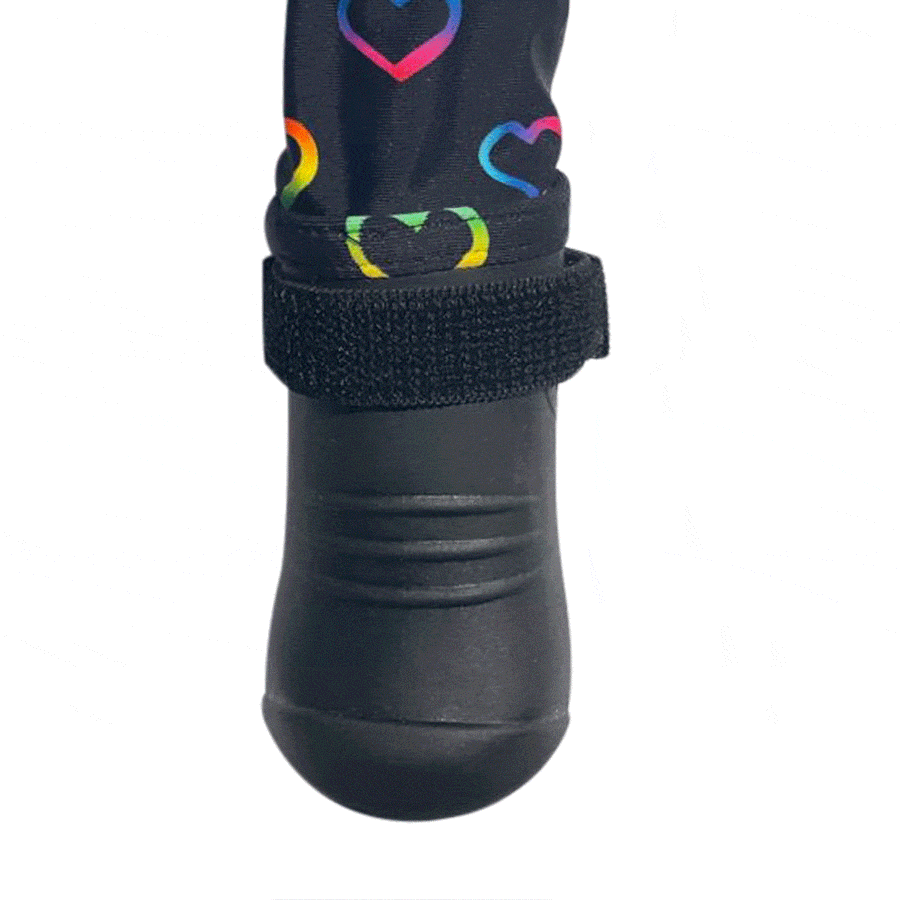 VELCRO STRAPS INCLUDED WITH SIZES M AND L
All size M and L Deluxe boots now come with Adjustable Elastic Velcro Straps to keep back boots in place!
Need a pair for your small pup or front boots, too?
Velcro Boot Straps are also ideal for short-haired breeds.
SHOP VELCRO STRAPS $4.99