BOOT LEGGINGS ARE BETTER THAN DOG SHOES
"They'll prevent your pup's paws from freezing."
"The rubber tread... protect paws from mud, snow, and salt."
Get the Best Paw Protection
No More Messy Paw Prints. Plus those Paws are Protected.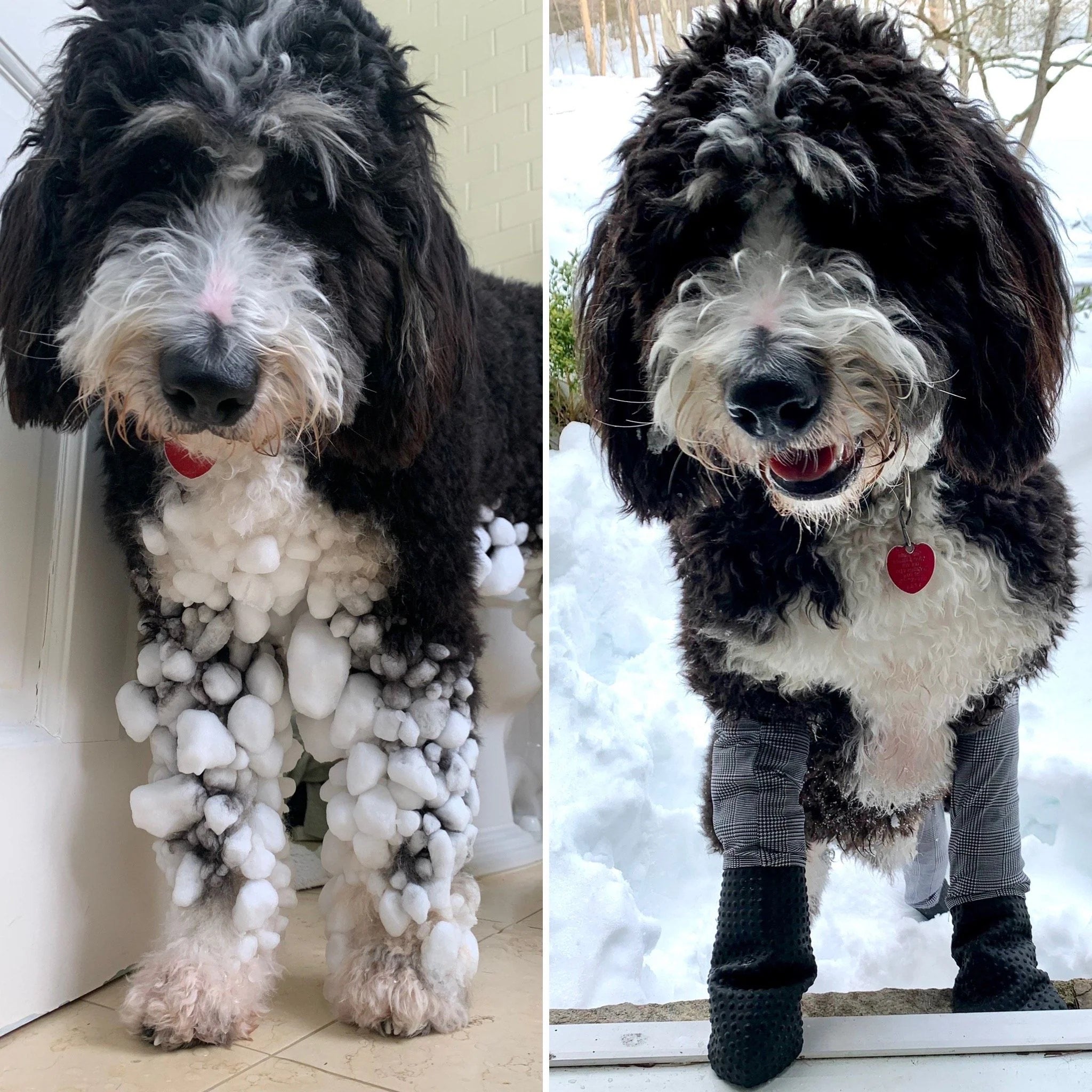 Should I Size Up or Down?
So easy to put on, and they stay on!
As sizes get bigger, boot width increases by 1/4". If you're unsure whether to size up or down, the most important thing is to make sure the max heigh works. If your dog is between two sizes, pick the smaller boot for a tighter fit that stays in place (ideal for long, active walks), or pick the larger size if you want an easy-on-and-off fit (paw-fect for quick outings).
So easy to put on, and they stay on!
Traditional dog boots fall off and get lost. But thanks to Walkee Paws' patented over-the-back design—where all four booties connect together—you'll never lose a dog boot again! (And if you do, we'll send you a FREE replacement pair!)
Why Deluxe Easy-On Leggings are Paw-fect for Your Furry Friend
Super soft and stretchy. Aren't tight around their ankles. Stretchy TPE material allows dog to feel the ground when walking, giving them a sense of security.
We've collaborated with veterinarians and devoted dog owners to test and perfect our design over the last five years, ensuring that the leggings provide optimal protection and comfort.
Our patented over-the-back design allows for a snug-yet-comfortable fit, so your pup can move freely, safely and confidently.
Fashionable and Functional
With a wide array of colors and patterns, you can choose the paw-fect leggings to match your pup's personality and change their look every day of the week.
DELUXE BOOT LEGGINGS vs. DOG SHOES
Walkee Paws is the ultimate solution for making your walk easier for you and more comfortable for your dog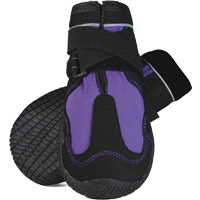 Never lose a dog boot again


Walkee Paws Protection vs No Paw Protection
Deluxe Easy-On Boot Leggings provide the ulti-mutt barrier against harsh surfaces, extreme temps, sharp objects and dangerous chemicals. They can prevent cuts, scrapes, burns and infections—particularly in urban or rugged environments—and keep paws warm, cozy and dry in the snow or rain.
Allergen and Contaminant Shield
Molded TPE boots prevent your pup's paws and legs from coming into contact with allergens, toxins and debris, keeping them healthier and more comfortable. They also keep your canine from ingesting dangerous chemicals if they lick their paws post-walk.
Walkee Paws Deluxe Leggings feature non-slip soles with grippies for traction on slippery surfaces, including wet and icy sidewalks. This enhances stability and reduces the risk of accidents or injuries, especially for senior dogs.
Our rubber boots are easier to clean than furry paws, especially after muddy or wet adventures, which saves you time and energy. Just slip the leggings off, hang 'em up and leave dirt, germs and bacteria at the door!
When your dog doesn't wear paw-protecting booties, they can come into contact with all kinds of ruff stuff outside, from yucky mud and dirt to downright dangerous chemicals.
Your dog is exposed to all sorts of viruses and bacteria on their sidewalk strolls, including germs from feces and urine. Without dog boots to keep their paws covered, your dog brings these germs inside, putting you, your family and your pup at risk for illnesses and infections.
Roads and paths are often covered with hidden dangers like broken glass, tar, burrs and snowmelt salt that can cut or irritate your canine's paws when uncovered. There's also potential for slips and falls on slick surfaces, leading to unnecessary trips to the vet.
Uncovered feet get filthy with mud, dirt, debris and trash, meaning more clean-up time for you and a dreaded bath for your dog.
Why are boot leggings better than shoes?
Leggings work in any weather
Leggings are easy on and stay put
Leggings are comfy for your canine
Leggings protect legs, too!
Not to mention better in the snow
Dogs Love Us. Yours will too!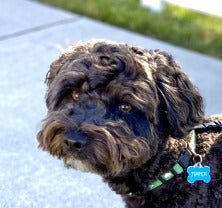 Unparalleled experience in paw-some new boots!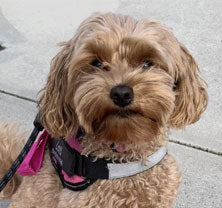 No more cold wet paws or dreaded bathes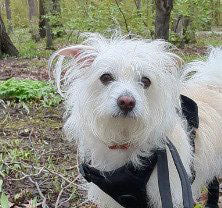 Easy to put on, never lose a shoe
Unparalleled Paw Protection–
A Click Away
Don't let your best friend's paws suffer!