get your bag leash while supplies last
WE JUST CHANGED THE DOG-WALKING GAME!
There's never been a product like the Bag & Leash Combo. It's a leash that transforms into 5 different wearable bags, a doggy car restraint & more to meet all your everyday dog-walking needs.
It keeps everything in one place, so you can just grab and go--no more searching for your pup's stuff, your essentials AND your leash. With the Bag & Leash Combo, everything's all together, so you're pup-ared for anything.
Zippered pockets to store phone, cards, keys, poop bags, etc.
Removable treat pouch that's easy to clean
Bag measurements: 5"H, 7"W, 1.25"D
Leash that stows poop bags
Purse for keys and credit cards
Stowed away as a backpack
Clutch worn around the wrist
5 Reasons You and Your Dog Need the Bag Leash Combo Now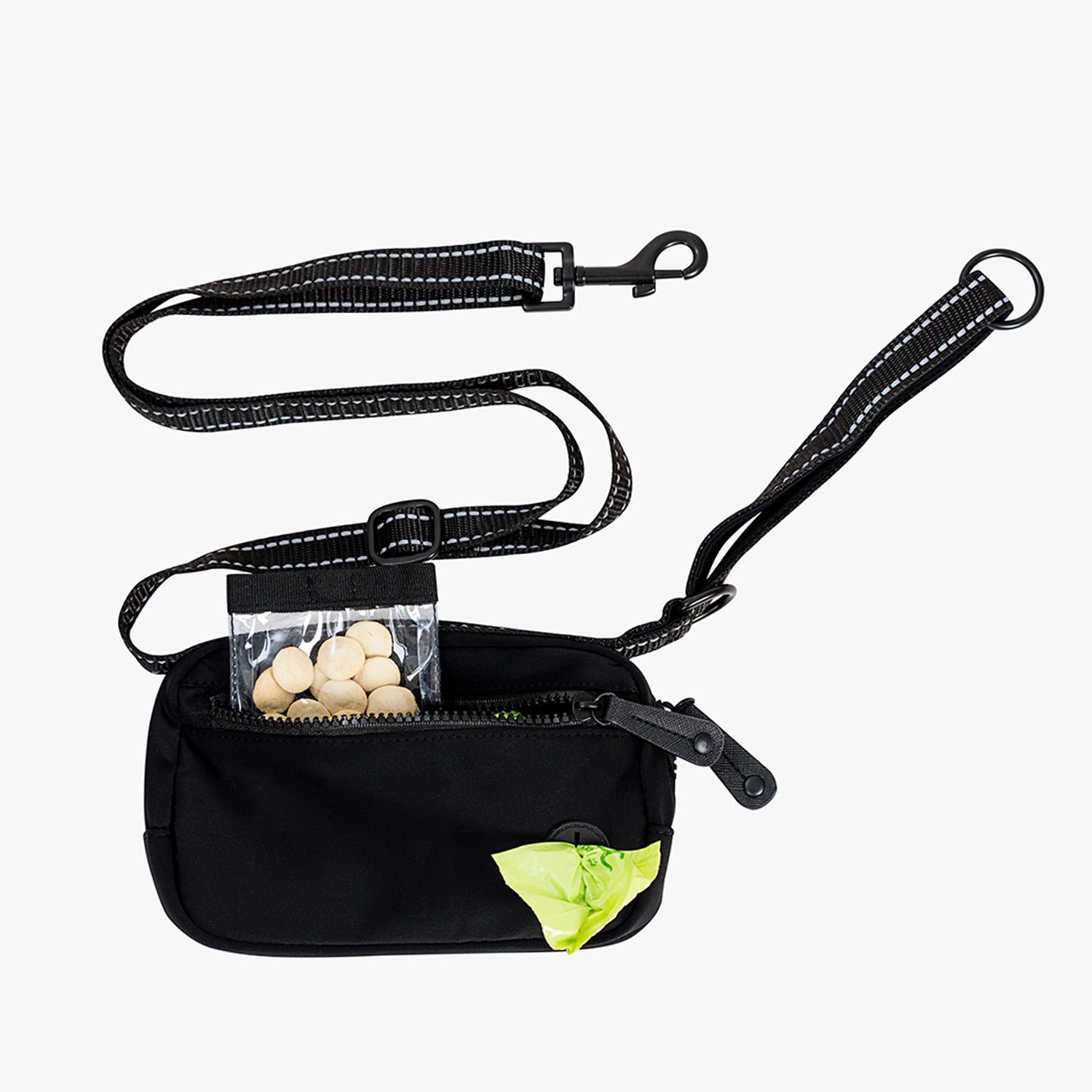 You'll never have to search for all your stuff, pup's stuff AND the leash again (it's an all-in-one, grab-and-go Bag & Leash combo to keep by your front door)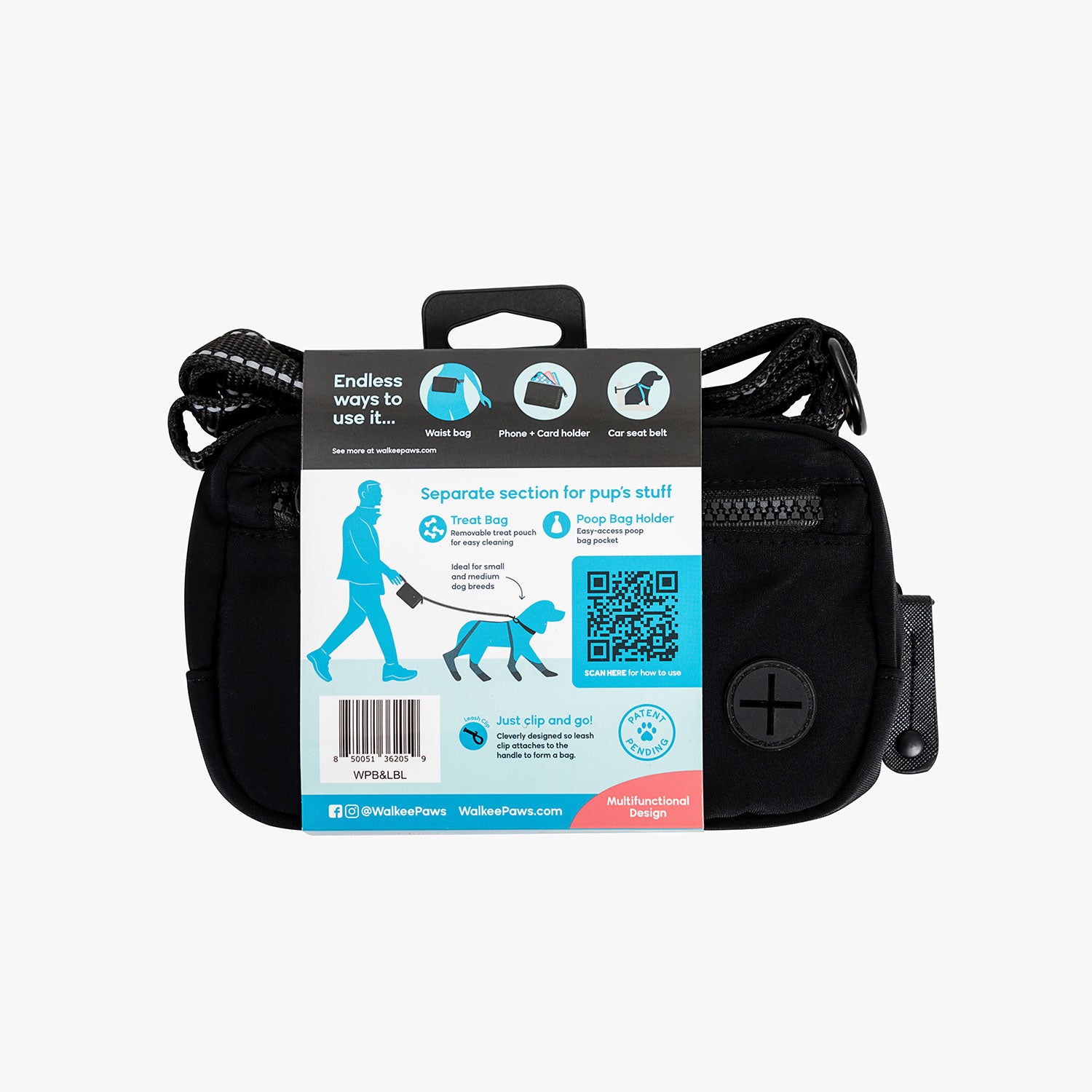 Embrace simplicity with the
Bag Leash.
From dog parks to cafés, explore effortlessly with a versatile accessory that evolves with your day. And its eeflective for safe night walks.
No need to carry a leash AND a bag - It's a leash when you need it and transforms into 7 different types of wearable bags ( no more holding the leash and a bag when your pup is off leash )
Unlock limitless adventures with your pup.
Experience freedom and flexibility on your outings, tailored to your needs. Plus the chic black unisex hardware, lightweight design and 2 zippered pockets makes it durable and versatile.
Adjustable leash length from 3 ft-5 ft to suit your needs
Bag leash transforms life for you and your pup
Converts magically into a Doggie Car Restraint for safe car rides
Enjoy Uninterrupted Walks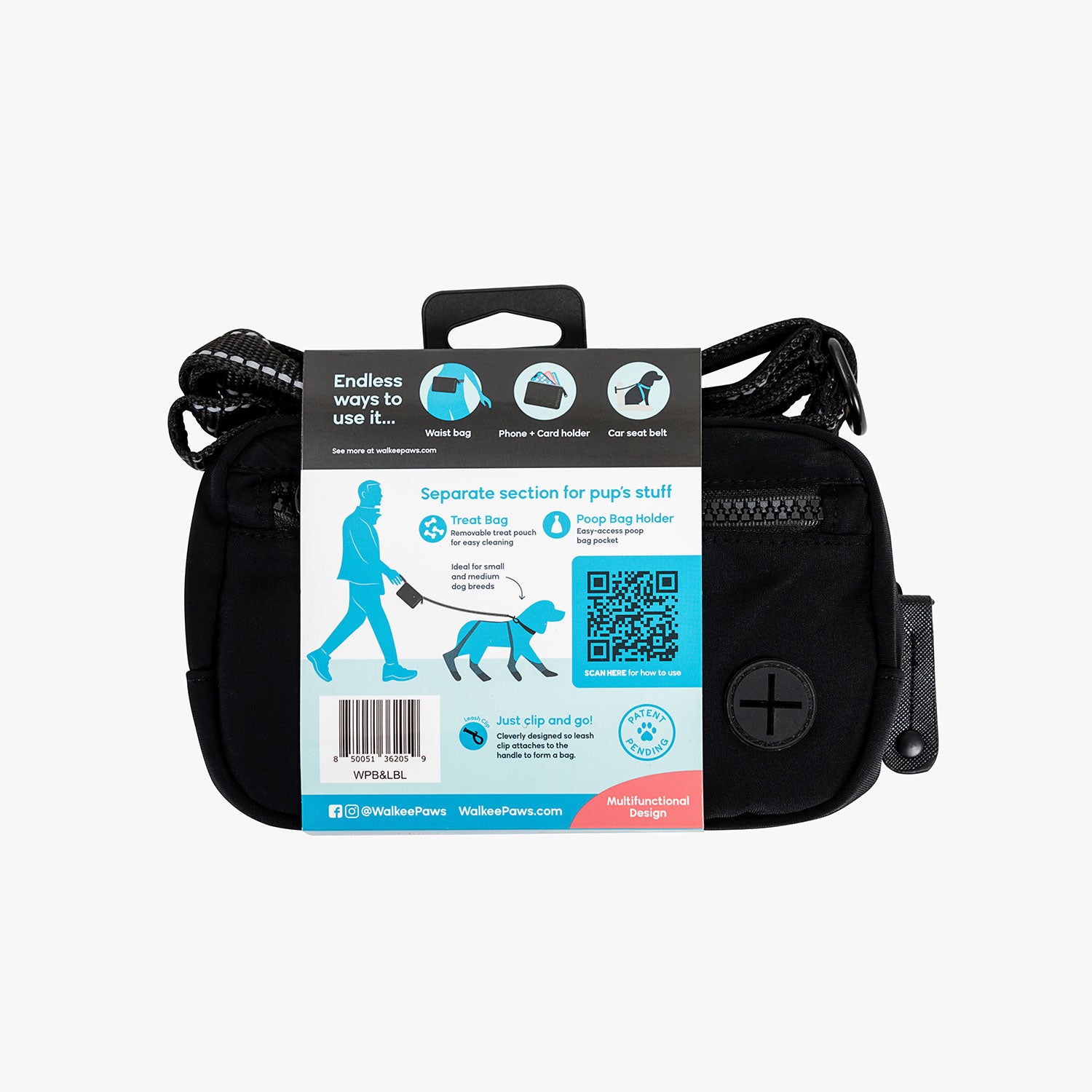 Stores your stuff and your dogs-like poop bags, with a removable, easy-clean plastic teat. Magnetic opening for easy-acess.
No more crumbs all over your bag.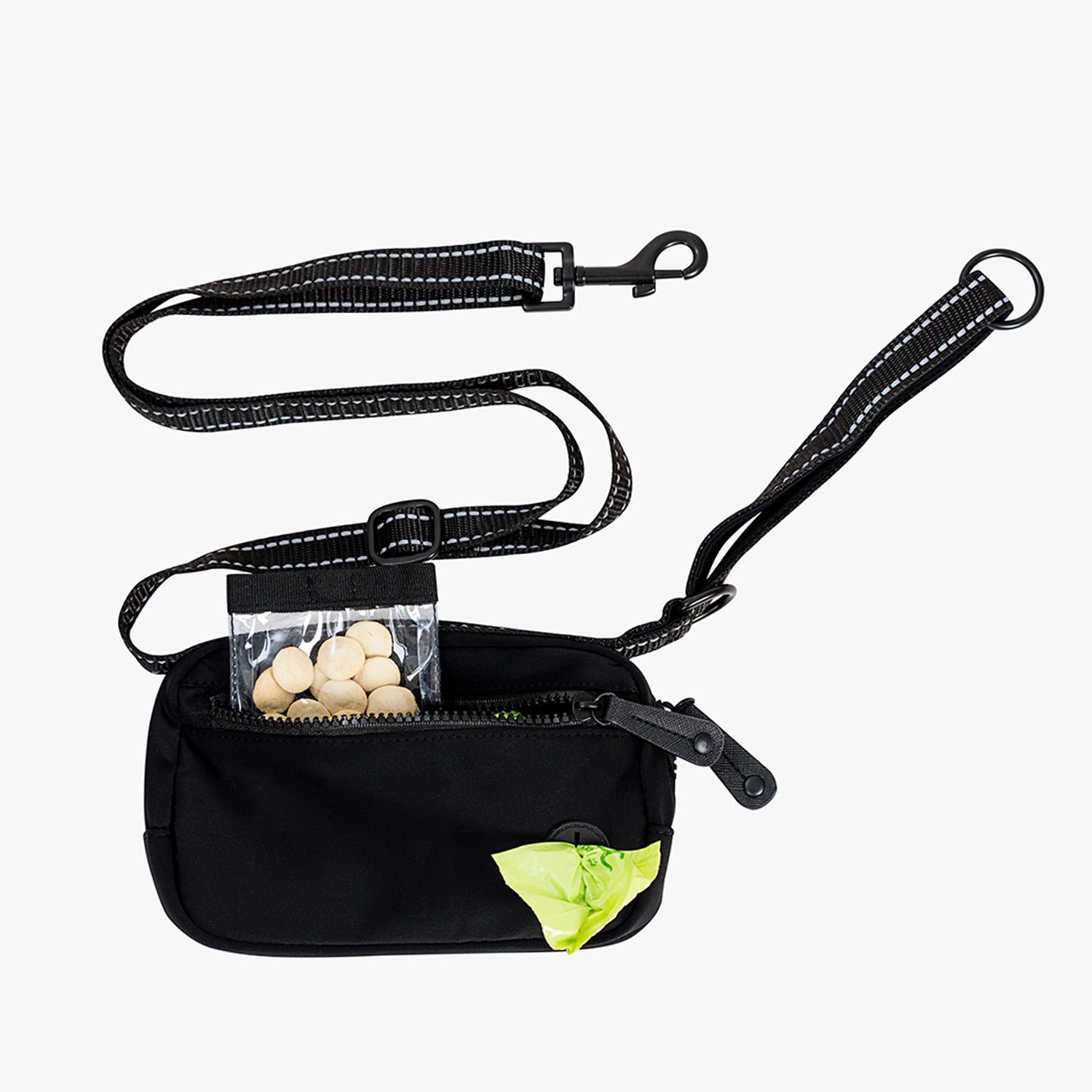 Enjoy every precious moment with your pup
Make your walks more enjoyable and your outings stress-free, so you can focus on what truly matters – the boundless love and happiness your furry friend brings into your life.
Don't miss out on effortless walks with your pup. Secure your bag leash today!